**We've reached just less than 1/2 of our goal for the Blocks. Please help me make their Christmas extra special by ordering your Christmas cards to benefit them.**
For the second year in a row, I'm 'adopting' a special family and will be fundraising for them for the next 10 weeks. Last year, I 'adopted' the Burrell family and raised $100 in Christmas card sales alone to go towards their adoption of precious Emma Charity. You can see more about how her adoption is coming along
here
.
Now, the family that I'm adopting this year has just moved 7 of their 9 children with them to Guatamala to love on the orphans at Eagle's Nest Orphanage. You see, this family adopted twice from Guatamala, but now Guatamala has closed their country to adoptions, so this family decided to follow God's will for their lives and moved the whole family (minus their two oldest children who are in college), to Guatamala to love on the precious children that live there. I admire and respect this family always saying 'YES, YES, YES' to what God tells them HE wants them to do.
So, this year, I'm 'adopting' the Block family as they show God's love to the least of these, I want to show them my love in helping them raise some of the funds they need to live on while they are on mission in Guatamala.
I know, I know, what you're wondering...HOW CAN I HELP??
Well, here are the details you need to know:
The length of the EEC Holiday Adoptive Family Fundraiser will go from October 12, 2011 - January 7, 2012.
ALL (I mean EVERY SINGLE ONE*) of the Christmas card orders that is placed during this time will go towards the Block's fundraiser.
You can STILL place custom orders for either Christmas cards and/or any other type of cards you need (ie: Thank You, Box Set, Birthday invitations), just put 'BLOCKS' in the notes section.
Please let me know if I forgot something and/or if you have any questions. One more thing, remember that EVERY single order that you place, the BLOCKS will get EVERY SINGLE PENNY of your order minus your shipping payment.**
*If you want your Holiday card order to go to a different family, please put their name in the notes section.
**There's a donation button so that if you want to give me a tip to help with the cost of supplies, you're more than welcomed to do so, but please do not feel obligated to.
Make sure you check out the Blocks blog for updates on how they are doing in Guatamala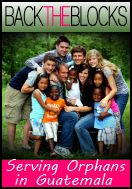 Here are some of the cards that will be in stock for this holiday season, PLUS I'm currently working on a new design that I will debut in the coming weeks. The new design may have limited sets available immediately for purchase when I debut them, but I'll have to see in the coming weeks with my schedule. The cards will NOT be exactly as they look in the pictures below, but they will be very similar.